Top 5 Art Websites for Kids – Creative Learning
As a parent, you know how important it is for your child to be creative and explore their artistic side. And what better way to do that than by exploring the best art websites for kids? These websites provide hours of fun and creative learning for children of all ages. From painting and drawing to sculpture and animation, these websites offer a variety of ways for creative kids to express themselves creatively. Plus, they're all educational too! So, if you're looking for some fun (and productive) ways for your child to spend their time online, check out the best art websites for kids below
The importance of art education
It's no secret that art is important for kids. It helps them develop creativity, express themselves, and learn new things. But what many people don't realize is how important art education is. Art education teaches kids essential life skills that they can use in all aspects of their lives. Here are just a few of the benefits of art education:
Art education teaches kids to think creatively and critically.
It helps them develop problem-solving skills.
It helps growth of fine motor skills
It teaches them how to work collaboratively.
It helps them learn about different cultures and religions.
It encourages self-expression and emotional development.
And last but not least, it's fun!
Top 5 art websites for kids
There are a lot of different websites where kids can learn about art. These websites usually have pictures of art, instructions on how to make art, and stories about famous artists. Sometimes the websites also have games that kids can play. Kids can learn about art at any age, but the best age to start learning is when they are young. Art affects kids in a lot of different ways. It helps them learn new things, express their feelings, and have fun. Let's see the 5 best art websites for kids: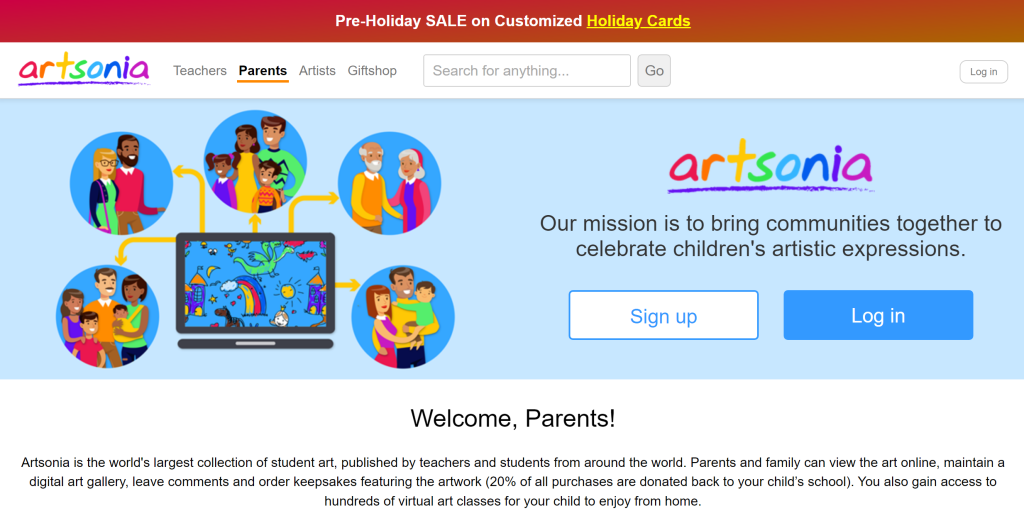 Artsonia is a website that enables kids to share their artwork with friends and family members. It is also a great resource for teachers, who can use it to post student artwork and keep track of progress over time. Artsonia is free to use, and it is easy to navigate. The website also offers a wide range of features, art history, art activities, visual arts, art materials as well as the ability to comment on artwork, create galleries, and purchase prints. In addition, Artsonia provides an important platform for young digital artists to showcase their work and receive feedback from their peers. For these reasons, Artsonia is one of the best art websites for kids.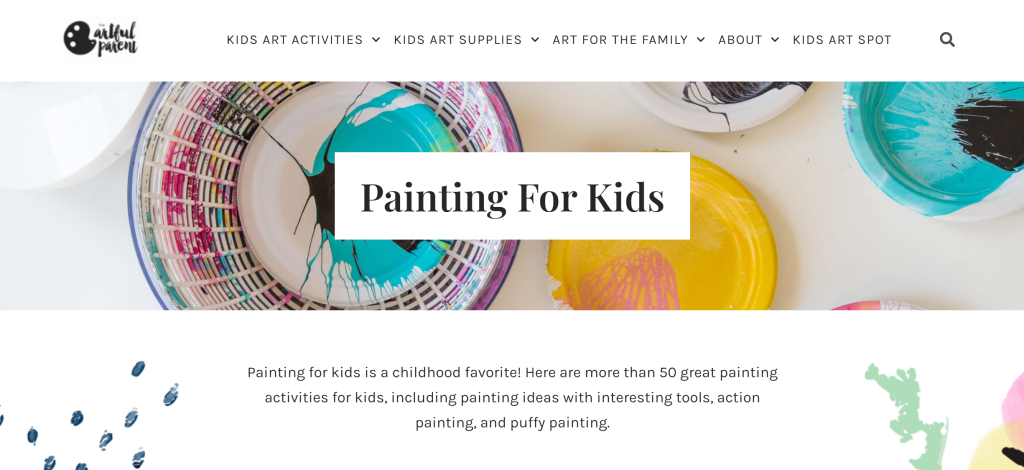 The Artful Parent is a website dedicated to helping parents raise creative and confident kids. It offers a wide range of resources, including articles, activities, and books. The site also features a blog, which is regularly updated with new ideas and tips. Whether you're looking for ways to encourage your child's creativity or simply want to find some fun art projects to do together, The Artful Parent is a great place to start.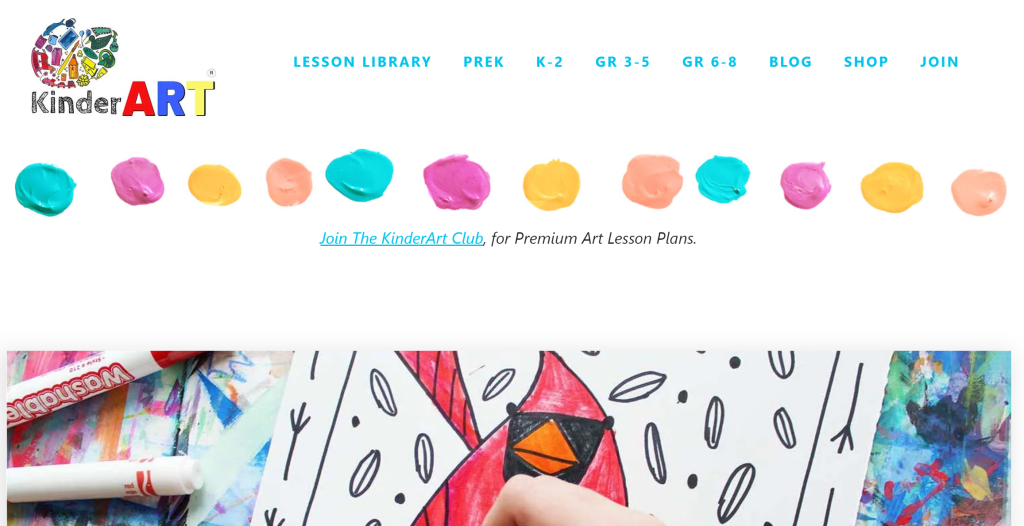 If you're looking for a great website where your kids can learn about and create art, look no further than kinderArt. KinderArt has everything you need to get your little ones interested in art, including lessons, activities, and games. The lessons are divided into different age groups so that you can find the perfect activity for your child. And best of all, most of the lessons can be done using materials that you already have around the house. So, whether your child is a budding Picasso or just beginning to explore their creativity, kinderArt is the perfect place to start.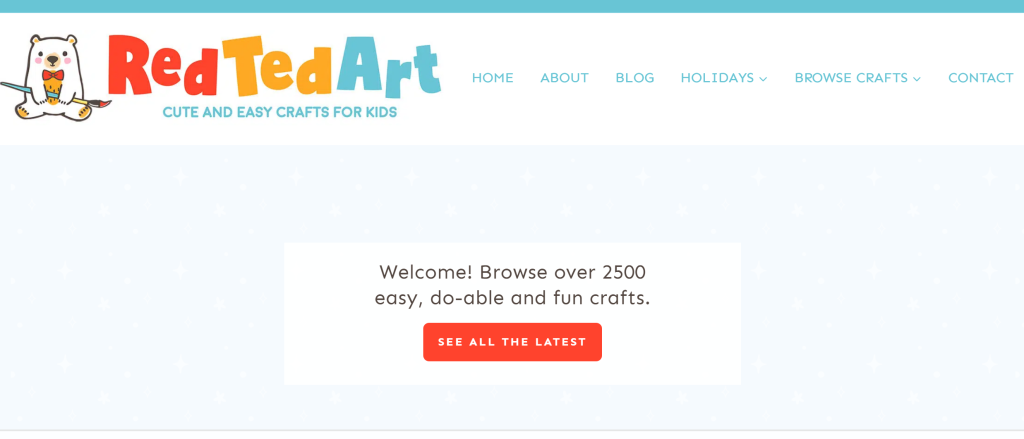 If you're looking for a fun and creative website to keep your kids entertained, Red Ted Art is one of the best art websites for kids. The site offers a digital art gallery, as well aas well as tips and tutorials for creating art and crafts that can be enjoyed by kids of all ages. One of the things that makes Red Ted Art so great is its focus on creativity. The site provides an entertaining and informative introduction to the world of digital art, and it offers a variety of ways for kids to get creative. There are digital painting tools, photo editing effects, and even a create-your-own comic strips feature. In addition to being fun, these activities also help to develop important skills like communication, problem solving, and critical thinking. With so much to offer, it's no wonder that Red Ted Art is one of the best art websites for kids.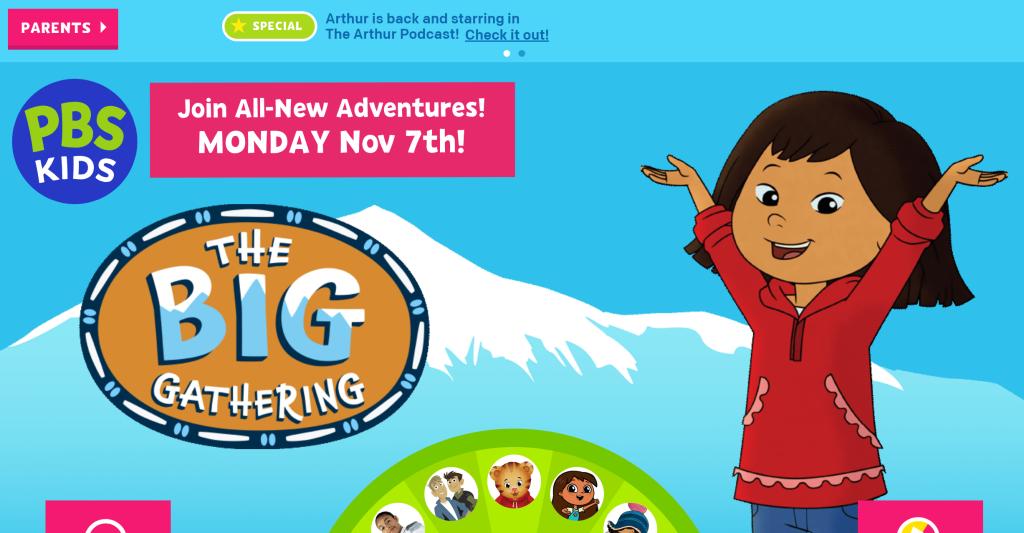 There are so many great art websites for kids out there, but one of our favorites is pbskids. Not only does pbskids have a ton of great games and activities, but they also have a wide variety of art styles and mediums for kids to explore. Plus, the site is easy to navigate and super kid-friendly. And best of all, it's completely free! Whether your child is interested in painting, drawing, sculpting, or just wants to experiment with different art materials, pbskids is a great place to start. Plus, there are always new things being added, so your child will never get bored. So go ahead and check it out – we're sure you'll find something your child will love!